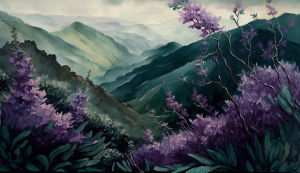 Mill Visit and Oasi Zegna Excursion
This excursion is a combination of mill tours and a visit to Oasi Zegna.
Oasi Zegna is the home of the Zegna brand values. In love with nature and deeply rooted in his homeland, Zegna founder planted the first tree in the area surrounding his Wool Mill in 1910, igniting a sustainable spirit and reforestation project that today includes over 500,000 trees and counting. His dream for tomorrow has been nurtured over generations, working in harmony with nature to protect and preserve the 100 km² thriving ecosystem that is Oasi Zegna. More information can be found here. 
The final mills to be visited, will be made available shortly on this page.
Price: 150US$ plus 22% VAT.
Limited spaces, please book ahead of time to avoid disappointment.
Hourly Schedule
27 September 2023
09:00

-

10:00

Pick-up from Hotel
10:00

-

12:30

Oasi Zegna Tour
12:30

-

14:30

Lunch
14:30

-

18:00

TBC
18:00

-

20:00

Back to Hotel
20:00

-

22:30

Dinner