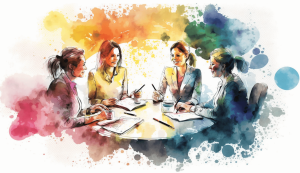 Textile Exchange Animal Fibers Roundtable
The Animal Fibers Round Table (AFRT) Summit will be held on the last day of the Natural Fibre Connect Conference and will address three areas of focus:
The new Textile Exchange unified standard;
the updated Textile Exchange definition of preferred materials and
how we as an industry can improve uptake of preferred wool.
The AFRT Summit will include presentations to introduce these topics, but the main focus will be interactive workshop-style sessions, allowing participants to get involved, ask questions, provide feedback to Textile Exchange, and network with one another.
Unified standard
The second public review period for the new Textile Exchange unified standard is likely to align with the timing for NFC. We will highlight and discuss the key changes made in the animal fibre standards both for animal welfare and land management and encourage feedback from attendees.
Definition of preferred
Textile Exchange has updated the definition of preferred materials to more closely align with Climate+ outcomes. We will discuss what the progression towards preferred means for animal fibres.
Increasing supply of preferred wool
Building on the definitions for preferred wool we will look at the potential to improve the uptake of wool that delivers environmental and animal welfare benefits with conversations about how different sections of the supply chain can support this.
Speakers
Anna Heaton

Textile Exchange | Fiber and Materials Strategy Lead: Animal Materials

Anna Heaton has worked internationally on animal welfare and sustainable livestock management for over 15 years and is now the Fiber and Materials Strategy Lead for Animal Materials at Textile Exchange.

Before joining Textile Exchange Anna developed and helped implement numerous standards across a wide range of animal species for both the food and fashion sectors. Anna has also previously collaborated with Wildlife Friendly Enterprise Network on standards for wildlife friendly farming and tourism. In the UK Anna has a history of working directly with farmers and farmer groups on organic and regenerative land management.

Anna's role at Textile Exchange brings this experience together through work on the delivery of Textile Exchange's Climate+ strategy throughout the animal materials sector.