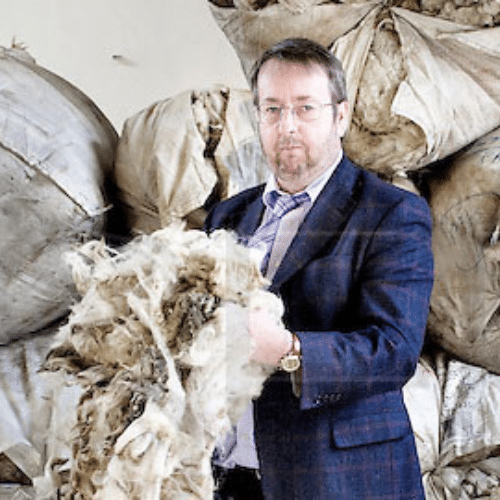 Nigel Thompson
The Wool Company Biella
About Speaker
Born in Bradford, England, more than 30 years commercial experience in raw wool processing and sales treating wools from around the world, both in the United Kingdom and in Biella, Italy.
Biella was one of the textile manufacturing capitals but the crisis that stroke the sector has left the city in ruins and many of its people out of work.
There Nigel, one of the few raw wool experts in the world, created a new "sheep to shop" business model that benefits the farmers. His completely traceable and sustainable line of production keeps a dying industry alive and Europe woven together.