Cross-industry collaboration on merino wool workwear collection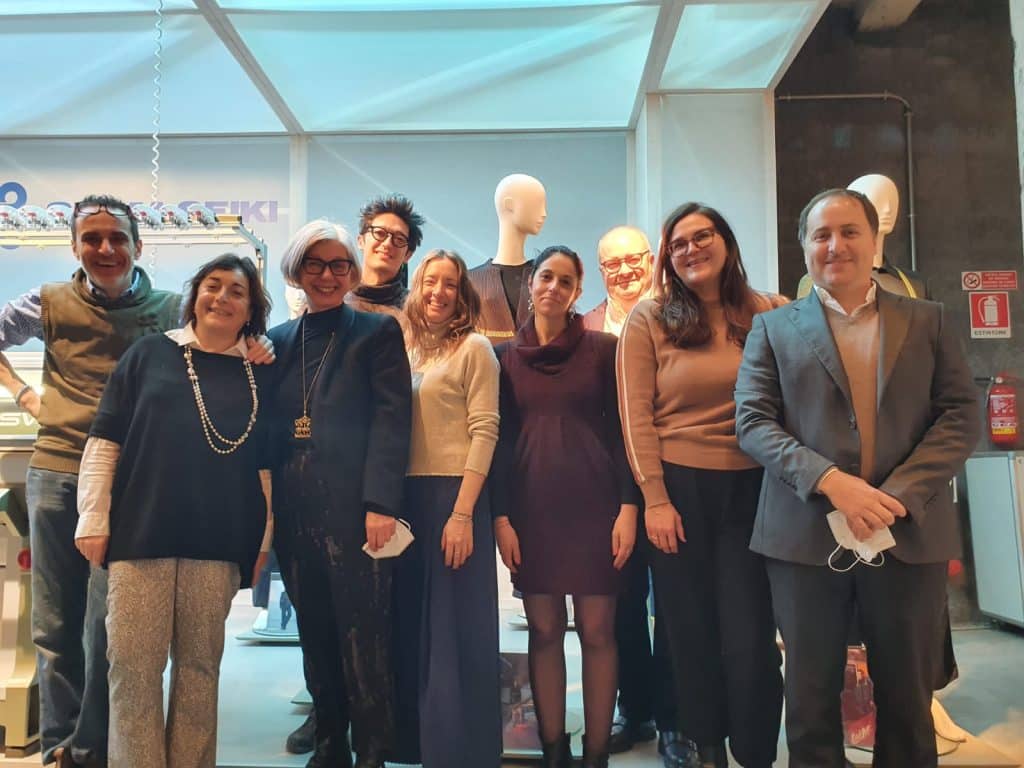 The Woolmark Company has collaborated with knitting machine company Shima Seiki Italia S.p.A and four Merino wool yarn manufacturers – Tollegno 1900, Zegna Baruffa Lane Borgosesia, Südwolle Group and Loro Piana Yarns – to create a new capsule collection inspired by protection wear.
The collection comprises four outfits that highlight the suitability of Merino wool as the ultimate natural and performance fibre suitable for a modern, urban look. The garments are a showcase of the latest knitting technology from Shima Seiki as well as Woolmark-certified Merino wool yarns.
Find out more about the collaboration and see the collection by clicking here.
Willy Gallia from the Schneider Group team, met with the companies involved in this collaboration at the Woolmark Company booth during Pitti Filati.